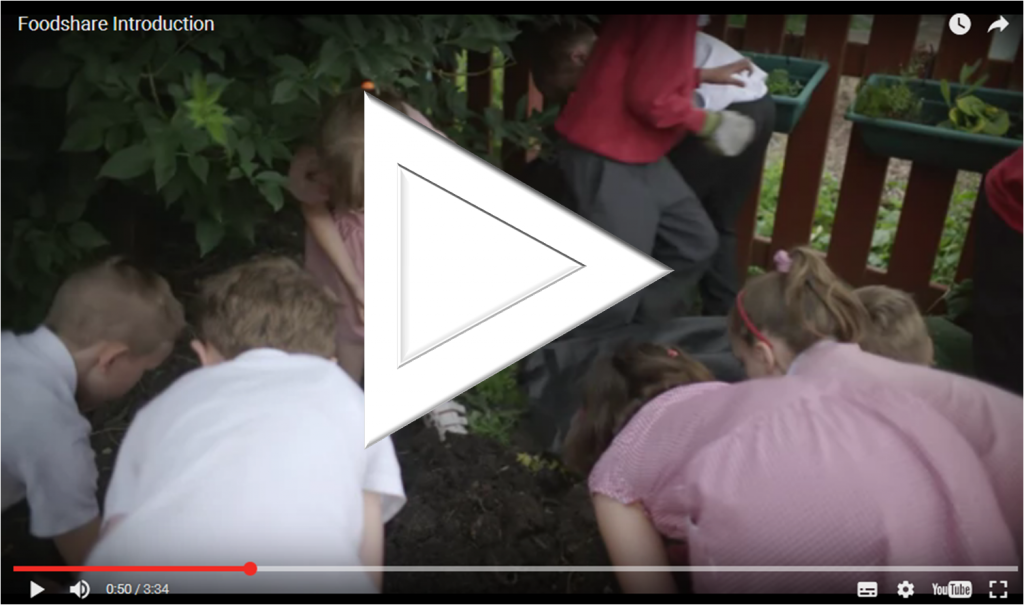 Everyone is aware that more and more people are accessing food banks in Nottingham, UK and we all know that people go to fetch food from food banks as a last resort.
Whilst traditional food banks provide vital preserved and dried goods, there is a fresh food gap.
Foodshare calls itself the FRESH FOOD BANK because it provides fresh produce not typically found in traditional food banks. Foodshare – THE FRESH FOOD BANK is a project running in Nottingham and Cambridge that engages school children (and university students) to gain new skills in climate friendly food growing and to enable them to donate a large proportion of what they grow to people in dire need of good nutrition.
Please take a 3 minute break with your favourite beverage to check out the Crowdfunding page and to watch the short but beautifully produced FOODSHARE campaign film. It tells you all you need to know about the simple yet powerful Foodshare programme and the positive impact it is having on children and the wider community.
We would be really grateful if you could share the love far and wide throughout your social networks so that FOODSHARE can create more gardens, support a new generation of food growers and enable them to grow and donate more fresh food to people in dire need of nutrition. Foodshare's mission is to set up even more FOODSHARE FRESH FOOD BANKS – and to train more young people to grow food and share it. Foodshare aims to ignite purposeful culture and positive change in young people and the wider community.
If Foodshare can hit the target, the nice people at Santander will top up your donations and make the love of FOODSHARE go even further. By making a donation you will directly support a new generation of food growers in Nottingham and help them provide fresh food to the people that need it most. Here it is! Enjoy the film. http://www.crowdfunder.co.uk/foodshare-fresh-food-banks/